Bert and Ernie officially gay.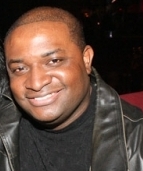 Blog King, Mass Appeal
WASHINGTON — After nearly 50 years of speculation, we just learned Bert and Ernie are a pair of homosexuals. That's not a misprint. The iconic duo has finally come out the closet. Bert and Ernie are officially gay, this according to Sesame Street writer Mark Saltzman who let the cat out the bag during an interview with Queerty — a gay and lesbian news source. "I always felt that without a huge agenda, when I was writing Bert and Ernie, they were (gay)," Saltzman explained.
"I didn't have any other way to contextualize them." 
A #SesameStreet writer has confirmed what we always knew: Bert and Ernie are a loving gay couple https://t.co/xVGGmJ93cj pic.twitter.com/ZWsYzja4F8

— TV Guide (@TVGuide) September 18, 2018
Saltzman said he made Bert and Ernie "a loving couple" as a replica of his own amorous affinity with late film director Arnold Glassman who died of natural causes in 2003. Damn, you know the world's coming to an denouement when puppets garner a sexual orientation.
What's next? Miss Piggy's a tranny?
Must admit, not surprised by the news. Sesame Street was concocted in 1969 on PBS which means Bert and Ernie have been roommates for 49 years, yet never had women over. By definition, that's gay.
Speaking of women… still no word on who's the lady in the relationship.
But I'm putting my dinero on Ernie.
That's because Bert's the only one with eyebrows.
So, what's your take?
Should kids still be allowed to watch Sesame Street?
Should the show be restricted to mature audiences?
Share your thoughts below.