Bus driver let students drive.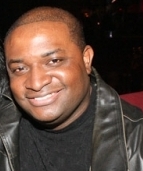 Blog King, Mass Appeal
INDIANAPOLIS — "The wheels on the bus go round and round…" This week's "I F*cked Up A Good Job Award" goes to 27-year-old bus driver Joandrea McAtee who was arrested and fired on Friday for, get this: letting three students (ages 11, 13 and 17) drive her bus. The lax incident went down in Valparaiso, Indiana and the entire ordeal was captured on video. Joandrea allegedly allowed a trio of students to take turns steering the wheel while traveling down Lourdes Street.
BUS DRIVER ARRESTED: Video surfaced online showing JoAndrea McAtee, 27, teaching a student how to drive the vehicle. https://t.co/lyMLib4ZSO

— ABC13 Houston (@abc13houston) September 24, 2018
Joandrea reportedly stood over them to convey a Driver's Ed tutorial. Once word got out, police threw her irresponsible ass in jail. "An investigation was immediately started and no one was injured or harmed," Porter County Sheriff David Reynolds said in a statement.
"The Sheriff's Office and the Porter Township School Corporation takes safety and security of every student seriously and every parent must understand that this case will be investigated thoroughly." 
Joandrea was fired by First Student — a scholastic transportation company.
Share your thoughts below.