Cosby catches an enormous break.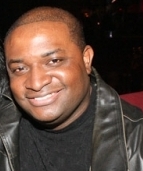 Blog King, Mass Appeal
NORRISTOWN — Bill Cosby, you slick rascal you. In what may go down as the most outré sentencing ever, Cosby's now looking at less than 10 years of imprisonment after prosecutors and defense attorneys struck a deal on Monday to amalgamate his three counts of aggravated indecent assault into a solitary conviction. Hell, he may get as little as 3 years. Cosby, if you recall, was originally on the hook for 30 years after a jury determined he had drugged and sexually assaulted Andrea Constand in 2004.
To no avail, prosecutors asked the judge to mandate a more punitive kismet — claiming Cosby has shown "no remorse" for his vile actions. Nevertheless, Cosby is now Inmate No. NN7687 at SCI Phoenix.
"This is about a person who put himself in a situation of being a mentor, but we know he had other intentions just from the beginning," said District Attorney Kevin Steele. "We know that from the statements he made. What he saw in Andrea the first time he laid eyes on her. What his plan was. To get to the point they were going to get to. And that didn't involve consent."
Conversely, Cosby's lawyer, Joseph P. Green, lobbied the court for house arrest — citing Cosby's elderly age and paucity of eyesight. "Mr. Cosby is not dangerous," Green said. "Eighty-one-year-old blind men who are not self-sufficient are not a danger, unless perhaps to themselves."
Roughly 60 women have accused Cosby of sexual misconduct.
But law enforcement officials couldn't secure forensic evidence.
Do you agree with the 3 to 10 year sentence in state prison?
Should Cosby be registered as a 'sexually violent predator?'
Share your thoughts below.