Racist stabber loathes blacks.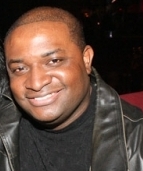 Blog King, Mass Appeal
NEW YORK — James Jackson, the 30-year-old White supremacist with an urban moniker, is putrefying behind bars after he rendered police a videotaped confession that shows him gloating about killing 66-year-old Timothy Caughman because, get this: he's sick of black men dating white women. Also, if purveyed the fortuity, James plans to "exterminate" more Negroes in the future. "I think we should preserve the best people and get rid of all the dead weight," James said in the video.
"In my opinion, blacks are inferior people."
"I think they need to be exterminated."
BREAKING: White supremacist James Jackson charged w/murder in "act of terrorism" for killing Tim Caughman "because he was black" #nbc4ny pic.twitter.com/zxA2f1KDZn

— Steven Bognar (@Bogs4NY) March 27, 2017
Damn… James said 'exterminate,' a non-anthropomorphic term used for rats and cockroaches. So, what led to his avowal? Well, on March 20, 2017, James traveled from Baltimore to New York with execrable aspirations of concocting a melanin killing spree. He planned on murdering at least 15 blacks.
When he arrived, James immediately noticed a Jungle Fever pandemic and became lethally incensed. "It just seemed like I was seeing interracial couples everywhere," said James, a U.S. army veteran.
"It was really demoralizing to me. This is the new way and we can't restore what we had 50 years ago."
Tim, who's homeless, was alone stockpiling bottles for recycling when James snuck up, pulled out a 26-inch bayonet and stabbed him multiple times from behind. The sanguinary elder staggered to a nearby police station but resuscitation efforts failed. Tim was pronounced dead at an area hospital.
James said he preferred to kill "a young thug" who leads white girls down the wrong path or a "successful black man" with a blonde on his arm. Instead, he used Tim as "a practice run."
James said he's hated black men for more than a decade.
Very sad story.
Share your thoughts below.