Tiger Woods is dominant again.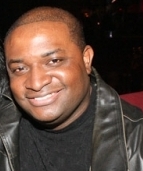 Blog King, Mass Appeal
ATLANTA, Ga — He's back. Renowned Cablinasian Tiger Woods has put himself back on the map and rabid sports fans (and television networks) couldn't be happier. If you missed out, Sunday's thingamajig was an object of beauty. Simply put… as Tiger approached the 18th green at Atlanta's East Lake Golf Course, my eyes began to water. That's because the outcome, at that point, was inevitable. Finishing 1-over-par, Tiger secured his first PGA tour victory in 5 years, his 80th overall. "I was pretty emotional when Rory (McIlroy) was tapping out," Woods said. "I looked around, and the tournament was over because I'd already put the bunker shot on the green and I'd won 80… a big number. I've been sitting on 79 for about 5 years now, and to get 80 is a pretty damn good feeling." 
Will Tiger Woods' Tour Championship win lure back sponsors? https://t.co/2jVFaq7Gif

— FOX Business (@FoxBusiness) September 25, 2018
In case you didn't know, Tiger hasn't been the same golfer since suffering marital impediments a few years ago. He apparently had dalliances with several unattractive babes — leading to cessation. Fortunately for Tiger, he's put that gigolo lifestyle in the rear-view mirror.
The golf world certainly needs him.
The 42-year-old veteran looked like his old self on Sunday.
Welcome back Tiger!