Kevin 'n' Tiffany study late night.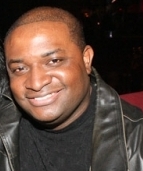 Blog King, Mass Appeal
LOS ANGELES — "You tryin' to get your GED?" Malcolm D. Lee's "Night School" has finally materialized at a theater near you and it would certainly be sapient to pack an extra pair of skivvies just in case you wet your pants. Diminutive comic Kevin Hart, 39, and Emmy winner Tiffany Haddish, 38, headline a doyen cast that includes Kansas Jayhawk alum Rob Riggle and Romany Malco. Kevin portrays Teddy — a BBQ grill-vending, high school drop out who abases himself to attend night courses to pass a GED exam. Tiffany plays Carrie — his barbaric classroom instructor.
As a matter of fact, Carrie spends most of the movie kicking Teddy's ass.
It's Hart vs. Haddish. Who's most likely to… pic.twitter.com/pFz1i6eAqw

— Night School (@NightSchool) September 25, 2018
When asked to elucidate on what type of student she was in high school, Tiffany told the Grio: "I was a normal person that maybe had a few learning disabilities so I cheated alot. And, maybe I got in trouble a little bit for talking too much but that was all a part of the cheating process."
Does Kevin and Tiffany make a good team?
Do you plan to watch the movie?
Share your thoughts below.