Gonzalez predicts Mahomes record.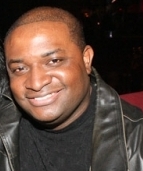 Blog King, Mass Appeal
KANSAS CITY — How's this for an augury? Patrick Mahomes is gonna disintegrate Peyton Manning's 55-touchdown record, this according to Kansas City Chiefs legend Tony Gonzalez who conveyed that temerarious sentiment to TMZ the other day. When asked if Mahomes has the fortuity to shift Manning's epic 2013 season into the rear-view mirror, Gonzalez replied: "You know what? If you were to ask me a couple weeks ago, I would have been like, 'Hell no. Not even close.' But right now, looking at it? Yeah. He's on his way."
Tony Gonzalez believes Patrick Mahomes will break Peyton Manning's single-season TD record. Is he crazy? (via @TMZ, @TMZ_Sports)https://t.co/j4XZEFZmbV pic.twitter.com/p1wTWZab7R

— NESN (@NESN) September 29, 2018
The prediction isn't far-fetched. Mahomes has already concocted NFL history by becoming the only QB to toss 13 touchdowns during the season's first 3 games. But that's sort of the quandary. Mahomes has been too perfect. What's gonna transpire when he experiences his first doleful outing?
"That's the thing about him so far — he's never had a bad game yet, even thinking back to last year," Gonzalez said. "The true Hallmark of a champion is consistency and how you bounce back when you get your ass kicked. It's coming. He's going to get his butt kicked eventually."
"And, I'd like to see how he responds."
"But right now, I have no reason to doubt him."
Neither do Chiefs fans.
Alex who?
Share your thoughts below.