Venom debuts without Spidey.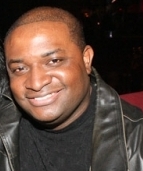 Blog King, Mass Appeal
HOLLYWOOD — Thanks to Sony Pictures, Spiderman's adversary has finally garnered his own film. But the toxic facsimile will attempt to achieve cinematic nirvana without help from the slinky web-slinger himself. "Venom" is coming to a theater near you. Whether or not a sequel ensues is contingent upon what the f*ck transpires at the box office. Directed by Ruben Fleischer, the action-packed PG-13 movie promises to take viewers inside the flagitious alter-ego of Eddie Brock (Tom Hardy) — a disgraced news reporter who uses his newly acquired symbiotic faculty to wreak havoc upon innocent mofos like you and me.
The #Venom cast is taking over Facebook with a conversation moderated by @PattonOswalt. WATCH NOW: https://t.co/NzCPuoE6qQ pic.twitter.com/RBpohsjW0M

— Venom Movie (@VenomMovie) September 28, 2018
If you're expecting a cameo from Spidey, forget it. He's currently occupied with the "Avengers" franchise. Sony officials are literally rollin' the dice with the parlous expectation of Venom kicking ass on its own merit. If all goes well, however, expect Sony to concoct a franchise featuring a more expansive cast of Spiderman characters. Conversely… if the conception flops, it's curtains.
The good news?
There's a sizable market and/or fan base for neurotic, zany comic book movies which explains why "Deadpool" and "Suicide Squad" did so well at the box office. "Venom is just a really, really popular villain in the overall world of comic books," said Shawn Robbins with BoxOffice.com.
"And there are a lot of diehard fans that really want to see a faithful version of this character in a movie."
Do you agree with Shawn?
Can Venom survive without Spidey?
Share your thoughts below.