Old man sought purchase of girl.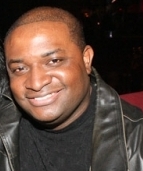 Blog King, Mass Appeal
PORT ORANGE, Florida — It's never arduous to find a good deal at your neighborhood Walmart. But this old dude in Florida took bargain shopping too damn far. Police in Port Orange, Florida busted 81-year-old Hellmuth Kolb for, get this: he tried to purchase an 8-year-old girl for molestation purposes. The perverted ordeal went down at Walmart where Hellmuth approached shopper Tracy Nigh with an indecent proposal of $200,000 to buy her child. "It seemed like a friendly conversation [at first]," Tracy said.
Moments later, Hellmuth proffered cash in exchange for the kid. "The first amount was $100,000, the second amount was $150,000 and then the final amount was $200,000," Tracy said. "I then said 'No, we have to go.'" As Tracy attempted to leave, Hellmuth seized the little girl's arm and kissed her wrist.
He faces charges of battery and false imprisonment of a victim under age 13.
Blog King Alert: Damn, doctors see it all. Check this out: A British woman went to the emergency room near Tenerife, an island in Spain, where a… https://t.co/t0YTIoXvk1

— Mass Appeal News (@Wayne_Hodges) October 3, 2018
DUDE ASSAULTS AND STABS BABY MAMA:  Jonathan Holland, 27, faces a quintet of felonious charges after he assaulted his pregnant girlfriend in broad daylight last Saturday in downtown Kansas City. The sanguinary incident took place near 14th and Baltimore. According to police reports, Jonathan beat and stabbed the gravid damsel so bad, witnesses turned off their ignitions and vacated their cars to intervene. Fortunately, those strangers were able to subjugate Jonathan and detain him until police arrived. Jonathan's baby mama is 5 weeks pregnant. But he obviously didn't care. He beat the snot out that poor girl. "I could see one block down a man kicking and punching a woman repeatedly and [I heard] her screaming," said witness Marc Saighman. "I saw him turn around and wield a very long knife. It looked like a hunting knife. She was balled up on the ground, screaming, just screaming over and over again, and he repeatedly kicked her. I must have seen him kick her three or four times… and punch her."
Another witness, Tom Fehr, said: "It was the most monstrous thing I've ever seen in person."
Word on the street claims the victim's stab wound was so acute, it was severed to the bone. Jonathan was consequently charged with 3 counts of domestic assault, one count of armed criminal action and one count of unlawful use of a weapon.
18-year-old William Louis Elliot is now in custody . He's linked to 3 recent break-ins in Shawnee.
Elliot is charged with aggravated burglary and aggravated sexual battery.@kmbc pic.twitter.com/b6iR1lEsFf

— Kelly Eckerman KMBC (@KEckermanKMBC) October 2, 2018
MAN EXPOSED HIMSELF TO TEEN AT WALMART: Seems there's a lot of uncanny stuff going on at Walmart these days. Scott Lee Hammonds, 43, was arrested and jailed after he exposed his testicles to a teenage girl at the Walmart Supercenter in Raymore, Missouri. The nutty ordeal went down on Sunday. According to police reports, Scott stalked the teen then approached her in the music section with his wrinkly balls dangling outside his pants. After the girl yelped in trepidation, Scott scurried out the front door — reminiscent of cockroaches when the kitchen light is flipped on. The next day, police saw Scott driving around the parking lot in search of more victims. Law enforcement officials then followed him home where they effectuated an arrest. As he was being placed in handcuffs, a penitent Scott told police, "I need mental help." Sadly, it wasn't Scott's first offense. He was arrested before on homogeneous charges.
THERE'S A TURTLE IN MY COOCHIE: Damn, doctors in ER really do deserve a raise. Because they witness all types of imbecilic sh*t. In a nauseating development, physicians in Tenerife (Spain) could barely contain their vomit after a woman showed up at the emergency room with a dead turtle shoved into her vagina. Still no word on if the coochie's stench killed the poky reptile or if he was deceased prior to vaginal entry. The bewildered damsel told police she attended a wild party the night prior then blacked out Cosby-style after a few drinks. When she woke up, she thought she was being f*cked by a turtle. Law enforcement officials are suspecting she may be a victim of a bad prank and/or sexual assault.
TEEN BURGLAR/RAPIST BUSTED: Law enforcement officials in Shawnee, Kansas announced 18-year-old William Louis Elliot has been arrested and charged with aggravated burglary and sexual battery by Johnson County District Court. According to legal docs, William would scope the homes of single women in the area, then effectuate an entry through an unlocked door to purloin sex and pilfer items.
Share your thoughts below.