Black Lightning returns on CW.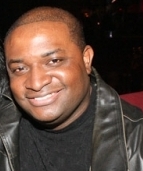 Blog King, Mass Appeal
BURBANK, Cali — Season two of "Black Lighting" has finally arrived on CW and you can anticipate even more fireworks (or electricity) in the most contemporary installment of the popular DC Comics series. If you recall, last season, Principal Jefferson Pierce (Black Lightning portrayed by Cress Williams) and his occult children overcame the continual assault of albino crimelord Tobias Whale and his army of infamous malcontents known as "The 100." But, the Pierce family is hardly in the clear.
As a matter of fact, sh*t just got real. That's because disgruntled school board members have proposed a motion to shutdown Garfield High amid heightened concerns regarding student safety.
Two times the electricity. Stream the Season 2 premiere of #BlackLightning for free on The CW App: https://t.co/s8DKhacI3p pic.twitter.com/r4cQYino0I

— Black Lightning (@blacklightning) October 12, 2018
However, in an effort to keep the academy open, Jefferson consults the ministrations of Napier Frank (Robert Townsend) to help oscillate the board's vote. Meanwhile, Jefferson's daughters — Jennifer (China Anne McClain) and Anissa (Nafessa Williams) — are encumbered with issues of their own.
Jennifer still has difficulty managing her extramundane abilities and Anissa tries to maintain balance as both a superhero and community activist. "Black Lightning," which airs Tuesday nights, also features ample guest appearances in a doyen lineup that includes Bill Duke, Damon Gupton and James Remar.
The show, of course, is written and directed by Salim Akil.
Are you excited about season two?
Share your thoughts below.