Suge Knight gets eternity in prison.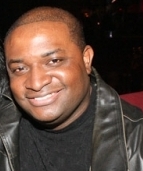 Blog King, Mass Appeal
LOS ANGELES — They couldn't pin the deaths of Eazy-E, Tupac Shakur and Notorious B.I.G. on him. But they finally got his hinky ass for something else. Murderous music exec Suge Knight will putrefy behind bars for the next 2 to 3 decades. That's because on Thursday, inside a stuffy Los Angeles courtroom, a judge sentenced the former Death Row honcho to 28 years for manslaughter in the brutal quietus of 55-year-old Terry Carter. Suge, however, shouldn't complain too much because he dodged a bullet.
Had the corpulent producer been convicted of murder, he would've received 25 years to life. If you recall, in 2015, Suge ran Terry over with his pickup truck following a heated quarrel at Tam's Burgers. The entire ordeal was captured on surveillance video.
The Latest: A judge sentenced Marion "Suge" Knight to 28 years in prison nearly four years after the former rap mogul killed a man with his truck. https://t.co/LCvS3o99Bi

— The Associated Press (@AP) October 4, 2018
After his arrest, Suge originally claimed he acted in self-defense. But the incident looks bad. The footage shows Suge's 20-inch rims pulverizing Terry's intestines. After the judge articulated the lengthy penalty, Suge gave a menacing stare at Terry's family.
Suge's auto rampage transpired on the set of a television commercial for the film "Straight Outta Compton." Suge also hit Cle "Bone" Sloan with his truck, resulting in a severely maimed left foot and multiple head injuries. Prior to sentencing, Suge entertained plans of concocting a comeback.
But that obviously won't happen.
At age 53, Suge figures to die in the joint.
Share your thoughts below.