Tennessee thugs raped little girl.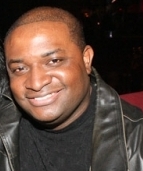 Blog King, Mass Appeal
MEMPHIS — The entire state of Tennessee is in an uproar after learning Isiah Dequan Hayes, 19, and Daireus Jumare Ice, 22, recorded themselves raping a 9-month-old girl. You can't make this stuff up. The felonious ignominy took place 2 years ago in Shelby County. Isiah allegedly had sex with the child while Daireus filmed it. Both losers were indicted on Tuesday. Man, it's good they got caught. Had it not been for mom discovering raw footage of the rape, they would've probably got away with it.
🚨These 2 Sick Demented Scumbag Bastards Raped,
& Sexually Abused a 9 Month old Baby Girl in Shelby County, Tennessee. They also filmed & recorded the Rape. Mother of the Baby Girl found the footage and video of the Rape of her Child & Recognized the Rapists. She called Police. pic.twitter.com/wTWhbDGJa6

— 🇺🇸Dale☘️Robin🇺🇸 💥 USA🗽🦅 Ireland🍀🇮🇪 (@DaleRobin_) October 12, 2018
Fortunately, mom was able to identify the assailants in the cell phone video. Now Isiah and Daireus face multiple charges that include 'aggravated sexual exploitation of a minor' and 'aggravated rape of a child.' They're gonna have a hard time in the penitentiary. Inmates loathe child molesters.
Share your thoughts below.