Selena Gomez has mental breakdown.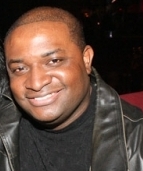 Blog King, Mass Appeal
LOS ANGELES — Thoughts and prayers are with pop songstress Selena Gomez who's currently receiving medical treatment at a mental health facility somewhere along the east coast. Nobody, including paparazzi, knows her whereabouts. Word on the street claims the Disney starlet has been hospitalized on and off the past couple weeks after experiencing an emotional breakdown at the Cedars-Sinai Medical Center in Los Angeles. Justin Bieber was spotted crying inside a car upon learning the sad news.
Selena Gomez Has 'Emotional Breakdown' and Now Receiving Mental Health Treatment https://t.co/fF7HeT0B4x

— TMZ (@TMZ) October 11, 2018
A close source said Selena also suffers from low white blood cell counts in the aftermath of her kidney transplant — a surgery Biebs said he knew nothing about. So, what happened during her breakdown? A couple weeks ago, while receiving infirmary attention, Selena tried to vacate the hospital prematurely.
But the doctors wouldn't let her.
She then threw a monstrous tantrum before ripping IV's out of her arm.
Selena is only 26.
Hope she gets better.
Share your thoughts below.