Granny murders, bakes grandbaby.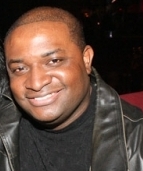 Blog King, Mass Appeal
SHAW, Miss. — The most dastardly development of the year comes from Shaw, Mississippi where 48-year-old Carolyn Jones fatally stabbed her 20-month-old granddaughter — Royalty Marie Ford — then placed her inside a heated oven to bake. The heinous ordeal transpired Monday night. The state pathologist is currently in the process of conducting an autopsy to see if little Royalty was dead prior to oven entry. According to the Bolivar County Sheriff's Office, deputies were summoned to Carolyn's residence around 7 p.m. after receiving an emergency call from a distraught family member.
Bolivar County Sheriff Kelvin Williams Sr. said 48-year-old Carolyn Jones was charged with first-degree murder in the death of Royalty Marie Floyd, who officials said she attempted to bake.https://t.co/mIrCTL2jWD

— NewsChannel 12 (@wcti12) October 17, 2018
When law enforcement officials arrived, they found Royalty's cadaver roasting inside the kiln. Carolyn was consequently arrested and charged with first-degree murder. "I've been in law enforcement a long time, 26 years almost," said Bolivar County Sheriff Kevin Williams.
"This is one of the most horrible things I've seen."
When asked to reveal the motive, Williams said: "We're trying to figure that out ourselves. We have no idea at this point." Royalty lived with Carolyn. But there's still no word on the whereabouts of her parents.
Crazy, crazy story.
Share your thoughts below.