White lady blocked black man's entry.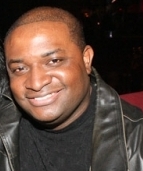 Blog King, Mass Appeal
ST. LOUIS — This week's "I Messed Up A Good Job Award" belongs to Hillary Thornton (aka Apartment Patty) who's catching hell on social media after she inexplicably blocked D'Arreion Toles — a black man — from entering his own apartment in St. Louis. Hillary, by the way, is a white woman with lengthy blonde hair and brown eyes. She's as American as it gets. Conversely, D'Arreion's name describes him perfectly. Nevertheless… after obstructing D'Arreion's entry into the complex, Hillary followed him into the elevator, chased him to his apartment, then called the police after watching him use his own key to effectuate an entry.
She's also been called a racist and received death threats after cellphone video went viral.https://t.co/HPnwM5gQVT#HillaryThornton #MAGA

— Update America (@Update__America) October 17, 2018
D'Arreion recorded the comical series of events and posted the cell phone footage on Facebook. The video has since gone viral, costing Hillary her good-paying job at Tribeca Real Estste. On top of that, she's being labeled a racist. Hillary sat down with a reporter from KTVI to elucidate her actions.
"So, when I noticed an individual that I did not know, my only intent was to follow the direction that I had been given by our condo association board," she said. "And that is to never allow access to any individual that you do not know." Hillary said she asked D'arreion to identify himself but he said something to the effect of "f*ck off!"
The good news?
Hillary is not a racist because she's legally married to a black man.
That's right. She drinks coffee, not milk.
She prefers Gates BBQ, not KC Joe's.
She craves Mandingo lovin, not Christopher Columbus.
She wants… ah, you get the point.
See… by keeping an eye on D'Arreion, Hillary was merely trying to keep her community safe.
Now that we know the truth, does Hilary deserve to get her job back?
Or, do you still think she's a bigot?
Share your thoughts below.