Day Care fight club under microscope.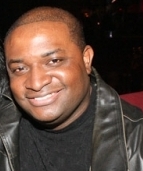 Blog King, Mass Appeal
ST. LOUIS — Incensed parents in St. Louis are clamoring for prosecutors to enact justice against the Adventure Learning Center where teachers Tena Dailey, 22, and Mickala Guliford, 28, coerced several preschool students to box as everyone stood around and watched in merriment. The bout of fisticuffs took place in 2016. Many of the fighters were 4-years-old or younger. One kid got pummeled in the face as he laid helplessly on the ground.
Fortunately, a 10-year-old in the next room was alert enough to record the battle royale with his iPad and convey the video to his mom. Raw footage shows one teacher jumping up and down to instigate while the other educator foolishly placed hulk fists on awaiting toddlers.
Mugshots – Mickala Guilford, 26, and Tena Dailey, 20, charged after St. Louis daycare 'fight club' video surfaces https://t.co/zWKe5TH3kA pic.twitter.com/8JKX00CUbi

— FOX2now (@FOX2now) November 5, 2018
In case you wanna know, Tena and Mickala are black. Hell, one of them can be seen bragging about the ordeal on social media. The director did, however, fire them both. But, to the chagrin of pissed off parents, the day care remains open despite committing 26 infractions since.
Prosecutors, for whatever reason, jettisoned the case.
"I want them to be held accountable," said parent Nicole Merseal.
"I don't want this to happen to any other child."
The good news? More than 4,000 people signed an online Care2 petition , forcing the St. Louis Circuit Attorney's Office to revisit the case. The Missouri Department of Social Services has also gotten involved. Nicole said investigators have already reached out to her.
"They're wanting to speak to me and interview my children and take a second look at the case," she said.
Good.
Hopefully, Tena and Mickala will receive the maximum penalty.
Share your thoughts below.