Kellen Winslow facing litigation.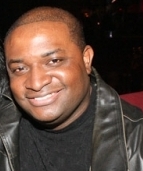 Blog King, Mass Appeal
SAN DIEGO — Former NFL tight end Kellen Winslow Jr. is on trial for rape and it doesn't look good. As a matter of fact, it appears he's headed to prison for a long time. On Monday, a 33-year-old woman told a San Diego judge she was raped by Winslow, 35, at a house party in 2003 when she was 17. According to her testimony, the alleged victim blacked out Cosby-style only to regain consciousness and find Winslow waxin' that derrière from the back as he shoved her countenance into another man's genitals.
Ex-NFL player Kellen Winslow II ordered to stand trial on additional rape charges https://t.co/5vg0o2At3n pic.twitter.com/XdiXKW3k1b

— CBS News 8 (@CBS8) October 16, 2018
Two dudes, one babe? Yuck! Gross! See… when it comes to intercourse, I've enacted a one penis per copulation mandate that'll never be eradicated. Winslow, you nasty imbecile! Anyway, the victim said she screamed "Stop! Stop! Stop!" But her plea fell upon deaf ears.
Winslow is smacked with felonious charges of forcible rape and rape of an unconscious person. Compounding matters is the fact Winslow is already facing litigation in a separate rape case that alleges he sexually assaulted and kidnapped two homeless dames – ages 54 and 58 — earlier this Spring.
Talk about a fall from grace?
This dude went from achieving NFL stardom to purloining nookie from bag ladies.
There has to be something mental (CTE) going on.
Share your thoughts below.