Will Smith talks marital failures.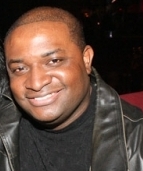 Blog King, Mass Appeal
LOS ANGELES — At one point… Will Smith was such an egregious husband, his wife Jada Pinkett Smith "cried 45 days straight" — this according to the 50-year-old thespian who spilled the beans during a preview for the forthcoming season of Red Table Talk — a Facebook Watch conclave that features Jada, her mother Adrienne Banfield-Jones and eccentric daughter Willow Smith. We're talkin' three generations of ladies. Will, who appeared as a guest, broke down during the avowal.
Jada Pinkett Smith 'cried for 45 days straight': Will gets candid on marriage in promo for Facebook Watch show https://t.co/a1paXI25M3 pic.twitter.com/HgaDrzvRmV

— CW33 TV (@CW33) October 17, 2018
"There was a period where mommy woke up and cried 45 days straight," Will explained to Willow. "It was every morning. I think it's the worst I ever felt in our marriage. I was failing miserably." After he finished, Willow simply said "Damn!" Hmm… 45 consecutive days. What did he do?
Guess we'll find out when we watch the interview in its entirety on the season premiere scheduled to kick off Oct. 22nd. But wait, there's more. Will ain't the only celeb telling his business. Former King of Queens icon Leah Remini will make a guest appearance to confabulate on Scientology.
Grey's Anatomy star Ellen Pompeo will also appear on the show to concoct a disquisition on race.
Are you ready for Red Table Talk?
Share your thoughts below.