Roseanne Conner resting in peace.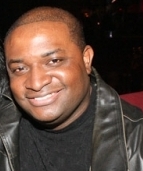 Blog King, Mass Appeal
LOS ANGELES — Surly matriarch Roseanne Conner died from an accidental opioid overdose Tuesday night during the season premiere of "The Conners" on Disney-owned channel ABC. The character's quietus became inevitable when embattled comic Roseanne Barr tweeted a juxtaposition in May comparing Valerie Jarrett to an ape. Valerie, in case you don't know, was Barack Obama's senior advisor when he held presidential office. Realizing she screwed up, Roseanne apologized publicly.
Love The Conners! Perfect tone. Heartwarming. And most importantly: hilarious. @TheConnersABC pic.twitter.com/MAXqARmQoC

— Derick Waller (@wallerABC7) October 17, 2018
The 65-year-old humorist said the tweet was political, not racist. But network officials didn't buy it. ABC canceled the reboot of "Roseanne" shortly after the tweet. The original show ran from 1988 to 1997. Roseanne also took offense to the way her character was given a dirt nap.
In her mind, a drug overdose bespoke poor taste and brazen insensitivity.
They could've had her get hit by a bus, or choke on a chicken bone.
But, a drug overdose?
Now fans will remember the iconic TV mom as a sitcom junkie.
"We regret that ABC chose to cancel Roseanne by killing off the Roseanne Conner character," she said in a statement. "That it was done through an opioid overdose lent an unnecessary grim and morbid dimension to an otherwise happy family show."
Do you think the program will survive without Roseanne?
Did ABC make a mistake by firing her?
Should they bring her back?
Share your thoughts below.