White lady slams siblings on video.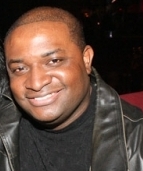 Blog King, Mass Appeal
CHARLOTTE — This week's "I Messed Up A Good Job Award" goes to 51-year-old Susan Jane Westwood who was recently fired for lambasting two black sisters, telling them "I'm white, I'm beautiful, I'm hot" during a recorded contretemp at an apartment complex in Charlotte, North Carolina. So, how did Ms. Loud Mouth get caught? Video clips of Susan's pro-white rant on October 19th went viral, prompting her employer to launch an investigation. Police were also called to the scene.
There's no denying Susan was in the wrong. Cell phone footage shows the drunken dame confronting Leisa and Mary Garris in the parking lot. The siblings were reportedly waiting on roadside assistance, minding their own business before being called a pair of loitering b*tches for no reason.
An inebriated Susan can be heard bellowing "I'm white, I'm pretty, and I'm over 40… who are you? Is your baby daddy here?" Susan then threatened to brandish a gun after gloating about her $125,000 annual salary. Shortly after the video circulated, Susan lost her six-figure gig at Charter-Spectrum.
"I'm white and I make a $125,000 a year. What are you doing here, hanging out here on a Friday night? Cut it out. Don't f*ck with your life, b*tch." Susan Westwood has already lost her job with Spectrum. https://t.co/5g2XgPnFey

— EBONY MAGAZINE (@EBONYMag) October 29, 2018
"The incident recorded in Charlotte is a blatant violation of Charter's code of conduct and clearly disregards the company's commitment to inclusion and respectful behavior," Charter officials said in a statement. "As such, Ms. Westwood's employment with the company has been terminated, effective immediately."
To add misdemeanor to unemployment, Susan was also slapped with several criminal summonses relative to simple assault and communicating terroristic threats. One of the sisters told police Susan "physically assaulted her and threatened her with bodily injury."
What's your take?
Is Susan a racist?
Did she deserve to lose her high-paying job?
Should we blame it on the alcohol?
Share your thoughts below.