Michael B. Jordan back for Creed II.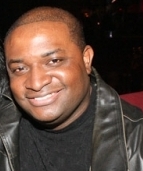 Blog King, Mass Appeal
LOS ANGELES — "I must break you." Concocting a living inside the boxing ring has morphed into a convoluted balancing act for Adonis Creed (Michael B. Jordan), son of slain heavyweight Apollo Creed. Between managing personal responsibilities, accumulating nookie and meeting the lofty expectations that come with carrying his father's surname, newly crowned Adonis is now tasked with facing Viktor Drago (Florian Munteanu) — the seed of Soviet juggernaut Ivan Drago (Dolph Lundgren) — in Steven Caple's new film "Creed II."
Complicating matters are the eerie family ties that exist. Ivan, if you recall, killed Apollo during an exhibition bout three decades ago. The steroid-induced Russian beat the sh*t out of that hubristic Negro. After the fight, Ivan glared at Apollo's bloodied cadaver then uttered "if he dies, he dies" on national television.
Now it's Adonis' turn to flip the script by avenging daddy's quietus. Like the first film, Adonis garners ample tutelage from boxing great Rocky Balboa (Sylvester Stallone).
Yes, that Rocky.
The Italian Stallion.
How to get shredded like @michaelb4jordan in #Creed2 https://t.co/T49dv8Cicb pic.twitter.com/KoFg6SUQqB

— Men's Health (@MensHealthUK) October 17, 2018
Sly, believe it or not, is a big fan of Michael B. He believes the 31-year-old thespian is the perfect fit to fill Creed's size 13 boxing shoes. "Michael Jordan is an extraordinary athlete," Stallone said. "He has those skills that very, very few actors have… I mean, he literally became a specimen to be reckoned with."
Again, Rocky will teach Adonis a few old tricks.
But will it be enough?
"Creed II" hits theaters November 21st.
Be there or be square!
Share your thoughts below.