Wacko tries to cannibalize girl.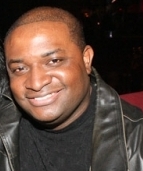 Blog King, Mass Appeal
JOAQUIN, Texas — Law enforcement officials in Brevard County (Texas) can breathe a sigh of relief after averting 21-year-old Alexander Barter from raping, butchering and cannibalizing a little girl. The ghastly ordeal went down the other day in Joaquin, Texas. In an endeavor to gratify his "intense blood lust," a deranged Alexander posted an advertisement online seeking a young child to sacrifice. "I would like to try necrophilia and cannibalism and see how it feels to take a life," he wrote.
Fortunately, Brevard County Sheriff Wayne Ivey saw the ad and posted a reply as an undercover wacko. While pretending he was someone else, Sheriff Ivey told Alexander he had a little girl for him to extirpate. Alexander foolishly took the bait. Now he's receiving 3 hots and a cot.
"I'm not into role-playing," Alexander wrote in response. "I want to actually rape, kill, and cannibalize her. I am very serious about doing this. I live in the woods, so I can make sure her body will never be found." Nevertheless… after setting up a conclave, a posse of deputies met Alexander in his hometown of Joaquin (population less than 1,000).
Sheriff Wayne Ivey announces the arrest of Alexander Barter, 21. He's a man deputies say put an ad on the internet saying he was looking for someone to rape, cannibalize and kill. Agents arrested him in TX when he thought he was meeting a potential victim. https://t.co/7Xy5jWhjlO pic.twitter.com/xdFM6XZl0J

— Mark Lehman (@MarkLehman6) October 30, 2018
Sheriff Ivey said Alexander showed up equipped with a bayonet and trash bags "to take the body parts out." As deputies placed his nutty ass under arrest, a tranquil Alexander thanked them for intervening because he "couldn't stop himself." Sheriff Ivey, on the other hand, was merely grateful he got that sociopath off the street before something appetizing transpired.
"It's hard to imagine that we have monsters walking among us that are masquerading as humans, that are preying upon us and our children each and everyday," Ivey lamented. Alexander now faces charges of criminal solicitation, criminal attempt of capital murder, conspiracy to commit capital murder and criminal attempt of sexual performance with a child.
Share your thoughts below.