Nurse fired for being Beyoncé.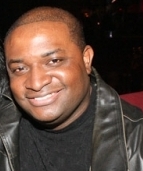 Blog King, Mass Appeal
LEE'S SUMMIT — This week's "I Messed Up A Good Job Award" belongs to Shelbi Heenan — an audacious white nurse who was fired from Saint Luke's Hospital for, get this: painting her countenance black in a jocular attempt to mirror Beyoncé for Halloween. The medical facility is located in Lee's Summit (Missouri). So, how did she get caught? The Caucasian damsel posted a photo on Facebook that shows her donning blackface as Queen Bey.
Shelbi's paint job doesn't look too bad.
But she clearly lacks Beyoncé's derrière and voluptuousness.
Her white boyfriend, who's also in the pic, wore blackface as Jay Z.
"Holla!"
"Yup!"
Nurse is FIRED for posting photo of herself and husband wearing blackface while dressed as Beyoncé and Jay-Z for Halloween https://t.co/02EWZVukJm

— Daily Mail US (@DailyMail) October 31, 2018
Sadly, this ain't the first time Shelbi revealed her urban fetish. Word on the street claims she wore blackface in 2009 as a member of Destiny's child. St. Luke administrators eventually said enough is enough. Shelbi was promptly conveyed a pink slip and an escort to the front door.
"On Monday afternoon, Saint Luke's Health System became aware of a Saint Luke's East Hospital employee who posted photos on personal social media accounts of her and another individual dressed in blackface for what appears to be a Halloween event," hospital officials said in a statement on Tuesday.
"This information was shared with appropriate health system personnel and an investigation was initiated immediately. While it is against Saint Luke's policy to comment on specific personnel matters, we can confirm that this individual is no longer a Saint Luke's employee."
Do you agree with the hospital's decision?
Share your thoughts below.