Mom-shamers rip Chrissy's decision.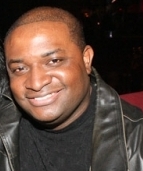 Blog King, Mass Appeal
LOS ANGELES — Lip Sync star Chrissy Teigen — wife of John Legend — has millions in the bank, a socko husband, and plenty of leisure time on her hands. But, to the chagrin of mom-shamers everywhere, Chrissy has decided to eschew breastfeeding her 5-month-old son Miles in exchange for nourishing prebiotics. Now we have another social media war. Shortly after John posted a cozy familial pic on Instagram, Chrissy once again found herself in the familiar locus of having to check somebody on the web.
The photo, concocted behind the scenes of 'The Voice,' shows Chrissy on the couch giving Miles a bottle, instead of allowing him siphon the mammary gland. Chrissy's mom and 2-year-old daughter Luna are also in the pic. Rather than convey props, an Instagram whore called Chrissy out.
"You no longer breastfeed?" the follower wrote to which a jovial Chrissy responded, "John never breastfed Miles." Checkmate. Chrissy, by the way, is sick and tired of negative opines. The 32-year-old model articulated her vexation during a recent confabulation with Vogue.
"I'll read a thousand of the sweetest comments — 'You have the cutest family, I love your book' — and then one person is like, 'You look like the Bride of Chucky' and I'll be like, 'Oh, my God, @paulh7114620 thinks I look like Chucky,'" she said.
"Much stronger people are like, 'I don't care what you think.' I genuinely do care. I think it's funny when people are like, 'I love how you just don't give a f**k.' I'm like, 'Oh, my God. I give so many f**ks.' I want to be liked."
Huh?
Bride of Chucky?
Don't sweat it Chrissy. Those are merely the words of haters.
Considering the fact she's given birth twice in the past 2 years, Chrissy has a dope body and she looks pretty damn good after applying cosmetics.
Now once she takes the makeup off, it's a different story.
So, what's your take?
Should rich moms breastfeed since they have more free time?
Would Chrissy be better off ignoring comments on social media?
Share your thoughts below.