Grumpy Trump in sour media mood.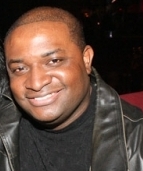 Blog King, Mass Appeal
WASHINGTON — The Commander in Chief appears to be a sore loser. Perhaps livid that rival Democrats have taken over the house, President Donald Trump went postal on CNN White House reporter Jim Acosta on Wednesday after the 47-year-old political correspondent asked too many damn questions relative to the migrant caravan and Russian probe. As the quarrel intensified, a bellicose Acosta refused to unfetter the microphone as a White House aide kindly reached for it.
"That's enough. Put down the mic," said a truculent Trump who appeared ready to step away from the podium and kick some ass. "I tell you what, CNN should be ashamed of itself having you working for them. You are a rude, terrible person, you shouldn't be working for CNN."
Trump also went after members of his own party, including Utah Rep. Mia Love who he claims distanced herself from his administration. He even made fun of her defeat in Utah's 4th Congressional District. "Mia Love gave me no love and she lost," Trump said. "Too bad. Sorry about that, Mia."
After the confrontation, the White House suspended Acosta's press pass.
CNN returned the favor on Twitter, calling Trump's assault on media "un-American."
Do you agree?
Has Trump gone too far this time?
Share your thoughts below.