Sister Sister star mourns big loss.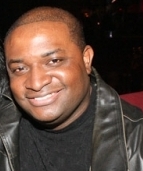 Blog King, Mass Appeal
THOUSAND OAKS — More than a dozen patrons lost their lives following a mass shooting Wednesday night at the Borderline Bar & Grill in Thousand Oaks, California, including 18-year-old Alaina Housley, the niece of 'Sister Sister' star Tamera Mowry-Housley. Alaina was also a student at Pepperdine University in Malibu. Dressed in all black and donning a hood, 28-year-old Ian Long entered the country-themed saloon, pulled out a legally-purchased .45-caliber Glock handgun and went Rambo.
Law enforcement officials confirmed he killed 12 party-rockers before taking his own life. Many of the victims, including Alaina, were under the age of 21 so it begs the question: Why were they allowed to patronize the alcohol-serving establishment in the first place?
Then there's critics who are once again b*tchin' and complaining about gun laws (or lack thereof), willfully ignorant of the fact the sanguinary ordeal was not a byproduct of faulty legislation. As previously mentioned, Ian purchased the gun legally but he obviously wasn't frisked prior to nightclub entry.
As a Marine Corps veteran, Ian suffered from post traumatic stress disorder (PTSD) so he obviously knew how to handle a firearm. Also, word on the street claims he maltreated family members, had several run-ins with the law, and close sources said he was the approximate of a morose time bomb.
In other words, the concoction of new laws wouldn't have stopped him.
Tamera and husband Adam were obviously devastated upon learning the doleful news.
They released the following statement:
"Our hearts are broken. We just learned that our niece Alaina was one of the victims of last night's shooting at Borderline bar in Thousand Oaks. Alaina was an incredible young woman with so much life ahead of her and we are devastated that her life was cut short in this manner. We thank everyone for your prayers and ask for privacy at this time."
Mass shootings have become an epidemic in America.
Can anything be done to suppress them?
Share your thoughts below.