Mahomes' chick loses stepfather.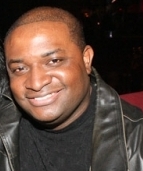 Blog King, Mass Appeal
KANSAS CITY — Shortly after his team registered a 26-14 shellacking of the Arizona Cardinals, Kansas City Chiefs quarterback Patrick Mahomes eschewed the postgame news conference to deal with a family emergency. His girlfriend, Brittany Matthews, posted a doleful message on Instagram — explaining that her stepfather, Paul Massey, had collapsed and died outside of Arrowhead Stadium prior to opening kickoff. "Today is a day I will never forget!" Brittany wrote. "Directly after this picture I sprinted to the front entrance to see my step dad passed out! He did not come back from this and he was called to heaven today!"
Paul attended the game with Patrick's father. Stadium officials confirmed paramedics responded to the scene. But resuscitation efforts came up short. Patrick said he didn't find out anything until after the game. But he appeared to play with a heavy heart. He wasn't his normal jovial self.
Critics are lambasting Brittany's decision to post on social media while a loved one died.
Do you agree with them?
Was the announcement done in poor taste?
Share your thoughts below.