Viral video shows prison homicide.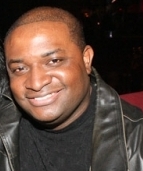 Blog King, Mass Appeal
CAMERON, Mo. — In a ghastly development, solicitous inmates at Missouri's Crossroads Correctional Facility have conveyed dozens of missives to local media and family members limning countless episodes of violence and murder within prison walls. To compound matters, a video has gone viral that shows a homicidal bout of fisticuffs between rival inmates Jeff Lane and Larry Miller. Raw surveillance footage shows Lane shanking Miller repeatedly with a pair of diminutive bayonets.
ICYMI: The recent refusal to allow a state rep to check on prisoners housed at the Crossroads Correctional Center could be the least of the state's concerns if a class-action lawsuit determines prison officials are subjecting inmates to inhumane conditions.https://t.co/Glme5w6yjY

— Toriano Porter (@torianoporter) September 4, 2018
Maria Miller, Larry's sister, seeks justice. "No one was there to protect my brother," Maria said. "Someone needs to be accountable. Even though we are here with the people who are responsible for the act, someone else needs to be accountable. We pay taxes for guards to protect our loved ones."
The maximum security penitentiary, located in Cameron, appears to lurch on the periphery of calamity. Riots and lockdowns are indeed the norm. Yet, there's no urgency to meliorate subhuman conditions. In other words… at Crossroads, nobody's safe — including inmates and corrections officers.
State Rep. Brandon Ellington visited Crossroads a couple months ago but was denied entry.
Are prison officials hiding something?
Watch the video and share your thoughts.