D-Wade and Gabby welcome baby girl.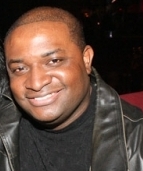 Blog King, Mass Appeal
MIAMI — Give Dwyane Wade and Gabrielle Union a little credit. The husband and wife tandem is nothing short of avant-garde when it comes to the inventive practice of formulating and disclosing monikers. Roughly 2 weeks since the parturition of his surrogate daughter, the 36-year-old Miami Heat veteran revealed the little girl's name in artsy fashion by logging into his Instagram account and showing off a shoulder tattoo that reads: Kaavia James. "#TBT Goes back to that one night in China when i decided to get my daughters name tattooed on me," he wrote.
"Kaavia James Union Wade!"
D-Wade and Gabby, 46, welcomed their bouncy baby girl on November 7th. Yet, it took more than a week to divulge her appellation. The socko couple did, however, post a hospital snapshot that shows them holding their newest addition to the family with the unfeigned caption: 
"A LOVELY DAY 👶🏾👶🏾👶🏾 We are sleepless and delirious but so excited to share that our miracle baby arrived last night via surrogate and 11/7 will forever be etched in our hearts as the most loveliest of all the lovely days. Welcome to the party sweet girl!" 
Hmm… here's food for thought: LeBron James is a good friend of D-Wade.
Kaavia's middle name is James.
Is this coincidental or deliberate?
Share your thoughts below.