Lady's fart draws store-wide ruckus.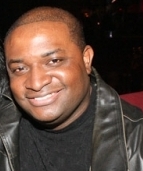 Blog King, Mass Appeal
DANIA BEACH — In an acrid development, Shanetta Wilson, 37, was recently thrown behind bars after the malodorous damsel farted inside a Dollar General store then pulled a bayonet on a disgruntled shopper who complained about it. The putrid ordeal went down in Dania Beach, Florida. Shanetta, a black woman, was standing in the checkout line when she suddenly cut one loose. The patron standing next to her started b*tching and complaining, causing Shanetta to pull out a knife to shank his ass.
Hmm… some men find it attractive when a woman passes gas. But, in this case, it's easy to understand the customer's vexation. That's because Shanetta looks terrible. Seriously… if you look up the definition of "crack-ho" in the dictionary, Shanetta's countenance is firmly embedded.
That's why I'm confused as to why dude said anything at all.
Even Stevie Wonder can see Shanetta is 2 patties short of a Big Mac. Rather than raise a ruckus, homeboy should've covered his nostrils, made the purchase, and got the hell out. Dude is lucky he didn't get diced. Anyway… amid store-wide panic, police threw Shanetta's black ass in jail.
She's charged her with aggravated assault with a deadly weapon.
Moral of the story?
When an unhinged chickenhead poots in public, let her be.
Share your thoughts below.