Spike Lee drama nearing its debut.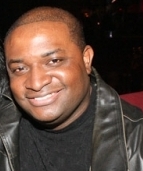 Blog King, Mass Appeal
NEW YORK — The network adaptation of Netflix's  "She's Gotta Have It" has already been renewed for a sophomore campaign, this according to creator Spike Lee and lead actress DeWanda Wise who stars as Nola Darling. But we've reached the holiday segment of the calendar and we're still left in the Stygian relative to when season two will make its highly anticipated debut. A few months ago, Spike made the big announcement through an Instagram video while DeWanda posted a self-portrait online with the caption: "Back ta werq! Season [2] is OFFICIAL!!!
"Can't wait to return to BK. Congrats to [all of us]."
So, what's the holdup? Word on the street claims the stalemate begins with contract negotiations. Spike apparently wants more money. Whatever the reason, as fans, we're simply salivating for an encore.
Originally concocted as a motion picture in 1986, "She's Gotta Have It" chronicles the amorous ambitions of Brooklyn diva Nola Darling who, instead of practicing monogamy, discovers emotional smugness by bangin' 3 men and a lesbian simultaneously.
Thank God she uses condoms.
Nola's endeavors, however, are hardly sub rosa.
The trio of bachelors are well-acquainted and content with Nola's promiscuous arrangement. The dramedy, which marks Spike's initial foray into series television, features a solid cast that includes Cleo Anthony, Lyriq Bent, Anthony Ramos, Heather Headley, Margot Bingham and Chyna Layne.
Tonya Lewis Lee serves as executive producer.
Did you enjoy season one?
Are you ready for the second installment?
Share your thoughts below.