6ix9ine eschews prison sentence.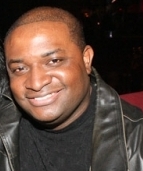 Blog King, Mass Appeal
NEW YORK – East coast lyricist Tekashi 6ix9ine (real name Daniel Hernandez) is good at dodging bullets in both a literal and figurative sense. The embattled entertainer eluded another hollowpoint on Wednesday after pleading guilty to the alleged assault of a New York City police officer. But he's still in hot water with the FBI. If you recall, the wildly tattooed rapper got busted in May for driving with a suspended license. While being apprehended, 6ix9ine reportedly squeezed a cop's hand — leading to an additional infraction.
However, to eschew jail time, 6ix9ine showed up inside a Brooklyn courtroom and admitted guilt to disorderly conduct and, as a corollary, prosecutors nixed his misdemeanor assault charge.
6ix9ine buys his girlfriend a $35,000 custom Rolex while in jail: https://t.co/WNrcTX3aiT pic.twitter.com/bDaHuupsI7

— Complex (@Complex) November 29, 2018
6ix9ine is certainly no stranger to the litigation process.  Back in 2015, the 22-year-old artist pleaded guilty to using a 13-year-old lass for sexual purposes which he inexplicably recorded and shared online. 6ix9ine was consequently ordered to perform 1,000 hours of community service.
The crazed millennial was also put on 4 years probation and he must abstain from gang activity or end up behind bars. In case you didn't know, 6ix9ine dons a lot of red apparel in his music videos and he's known to party with trigger-happy 'Bloods' in metropolitan New York.
Anyway, 6ix9ine claims the young girl lied about her age prior to the ordeal.
He was also the target of a recent shooting that went down at a Beverly Hills estate. 6ix9ine was busy recording a music video with Kanye West and Nicki Minaj when someone fired several shots into the $80 million dollar residence. Fortunately, nobody was hit.
FBI agents are now trying to bust 6ix9ine on RICO charges.
Is it time for him to slow down?
Does prison time await?
Share your thoughts below.