Steph Curry gave young girl kicks.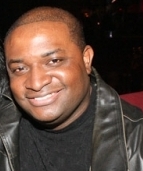 Blog King, Mass Appeal
OAKLAND — Damn, Steph Curry is one helluva guy. The Golden State Warriors star scored points with young NBA fans everywhere when he conveyed the perfect response to a 9-year-old girl who tried to purchase his shoes only to learn they were concocted exclusively for boys. Riley Morrison, from Napa (California), and her dad paid a visit to the "Under Armour" website to buy a pair of Curry 5's. They eventually found out they're not for sale inside the girl's catalog. Rather than moue, Riley transcribed a letter to Steph's attention — seeking an elucidation. The perennial All-Star read every word.
"My name is Riley (just like your daughter), I'm 9 years old from Napa, California. I am a big fan of yours," she wrote. "I enjoy going to Warriors games with my dad. I asked my dad to buy me the new Curry 5's because I'm starting a new basketball season. My dad and I visited the Under Armour website and were disappointed to see that there were no Curry 5's for sale under the girls section."
"However, they did have them for sale under the boy's section, even to customize. I know you support girl athletes because you have two daughters and you host an all girls basketball camp. I hope you can work with Under Armour to change this because girls want to rock the Curry 5's too."
After reading Riley's letter, Steph dispatched an expedited rejoinder.
"I appreciate your concern and have spent the last 2 days talking to Under Armour about how we can fix the issue," Steph wrote. "Unfortunately, we have labeled smaller sizes as 'boys' on the website. We are correcting this NOW! I want to make sure you can wear my kicks proudly — so I am going to send you a pair of Curry 5's now AND you'll be one of the first kids to get the Curry 6."
"Lastly, we have something special in the works for International Women's Day on March 8, and I want you to celebrate with me! More to come on that, but plan to be in Oakland that night! All the Best!"
Way to go Steph!
Speaking of females and the NBA… word on the street claims several franchises have cogitated hiring damsels as coaches. But there's one perturbing problem. They would become a conspicuous bullseye for sexual harassment. "You can't have a hot woman in the NBA," said a veteran NBA coach.
"Guys will be trying to f*ck her every day."
"By and large the NBA is an incredibly sexist environment," the coach continued.
"I listen to players talk about women. I have a daughter and it's sometimes disturbing. But it's nothing new. It hasn't gotten worse over the years. In our society there are men uncomfortable working under women and a handful of our players would have a problem with it."
Wow!
Becky Hammon made history by becoming the NBA's first female coach.
Do more women belong in the league?
Also, was there discrimination involved in the Under Armour matter?
Share your thoughts below.