Sonshine, Broccoli rockin' once more.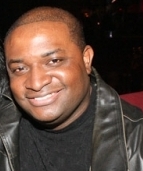 Blog King, Mass Appeal
TORONTO — "Put on your 'jamas and brush your teeth." Those hyped lyrics of sagacity can be heard inside Sonshine and Broccoli's most contemporary children's album "Cool To Be Kind" — now available on Spotify, iTunes, CD Baby and SonshineAndBroccoli.com. Yours truly spoke with Sonshine about the aforementioned modulation and what lies ahead. After all, the Canadian duo has concocted familial entertainment the past 15 years and they're showing no signs of slowing down.
So, what's the inspiration behind the toe-tapping new album?
And who's responsible for furnishing the head-bobbing beats?
"We're living in a world where kindness has to become the number one priority," said Sonshine who's recently married. "Fans are listening to artists like Taylor Swift and Ariana Grande. Their sound is so relevant, we decided to use similar styles to help captivate listeners."
Speaking of captivate, the Juno Awards are coming up March 2019 and many believe Sonshine and Broccoli's "Cool To Be Kind" will be nominated for Best Children's Album. The Junos are the Canadian version of America's Grammy Awards. 
"We're so excited because the feedback we've received from others in the industry has been positive," Sonshine said. "For us to get a nomination would be huge."
In the meantime, Sonshine and Broccoli will perform in China next month and they're scheduled to deliver 20 shows within a 9 day span at the Royal Ontario Museum for March Break. As you can see, they love to stay busy. "It's been an organic journey," Sonshine said.
"And we're not close to the finish line."
For updates, visit SonshineAndBroccoli.com.