George H.W. Bush leaves with honor.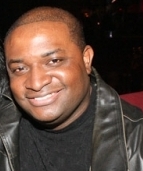 Blog King, Mass Appeal
HOUSTON — Former President George H.W. Bush has migrated to that great, big Republican party in the sky. According to reports, America's 41st president passed away peacefully Friday night inside his lavish home in Houston, Texas. The old man was 94. George's wife of 73 years — Barbara Bush — passed away on April 17 at age 92. So it's been a dolorous 2018 for the Bush family. George H.W.'s son, former President George W. Bush, made the doleful announcement late Friday — calling his dad a "man of the highest character."
Born the son of a senator, George H.W. earned his stripes as a combat pilot in World War II. After achieving pecuniary success as a Texas oilman, George H.W. ventured into the world of politics as a Republican congressman, a national party chairman, a pioneering diplomat and a nosy spy chief.
After coming up short in the 1980 presidential election, George H.W. finally reached the congressional mountaintop in 1988 when he kicked Democrat Michael Dukakis' ass to become Commander in Chief.
Anyway, what's your take?
Did you agree with George's politics?
Should he be remembered as an American hero?
Share your thoughts below.