Sonic workers put ecstasy in burgers.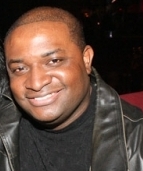 Blog King, Mass Appeal
TYLER, Texas — Don't know about you. But, everytime I patronize a Sonics Drive-In, I always order more than one burger. Now I know why. Three fast food employees at Sonic — Tanisha Dancer, Jose Molia and Jonathan Roberson — have been arrested and charged after an ecstasy pill was found inside a 4-year-old's burger meal. "This is how you Sonic!" According to multiple reports, the edible incident transpired at a Sonic Drive-In located in Taylor, Texas. The narcotic was discovered after a couple's 11-year-old daughter unwrapped her 4-year-old sibling's burger.
Girl finds ecstasy pill while unwrapping 4-year-old brother's Sonic meal, cops say https://t.co/4wtxNVNYQM pic.twitter.com/VLfJP8EvzB

— Miami Herald (@MiamiHerald) December 8, 2018
At first, everybody thought it was a piece of candy. But one of the parents grew skeptical and contacted police. Moments later, law enforcement officials ran a lab on the pill and determined it was indeed ecstasy. The aforementioned trio was consequently arrested and charged.
Share your thoughts below.