Kevin Hart's gay tweets resurface.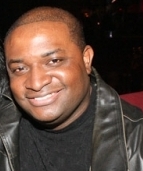 Blog King, Mass Appeal
LOS ANGELES — On Tuesday, Kevin Hart dispatched a celebratory Instagram post announcing he's the host of the 2019 Academy Awards. Two days later, the diminutive comic stepped down amid public backlash and compulsion from the LGBTQ community. Two things you don't f*ck with in America: Gays and animals. If you recall, Kevin published a series of homophobic tweets back in the day. On Thursday, the chickens finally came home to roost. "I swear man, our world is becoming beyond crazy and I'm not gonna let the craziness frustrate me, or anger me, especially when I've worked hard to get to the mental space that I am at now," said Kevin, 39, via Instagram video.
"My team calls me, 'Oh my god, Kevin. The world is upset by tweets you did years ago,'" Kevin continued."My god. Guys – I'm almost 40 years old. If you don't believe that people change, grow, evolve as they get older, I don't know what to tell you."
"If you wanna hold people in a position where they always have to justify or explain their past, then do you. I'm the wrong guy, man. I'm in a great place. A great mature place, where all I do is spread positivity. If you're not doing that, you're not on my page."
Veteran actress Jamie Lee Curtis, 60, lambasted Kevin's response on Twitter.
"Homophobia is not positivity," she wrote.
Kevin, if you recall, once joked, "one of my biggest fears is my son growing up and being gay."
He also used the anti-gay term "fag" on multiple occasions.
Kevin has already apologized once. Should he do it again?
Do you agree with his decision to quit?
Share your thoughts below.