Foster's ex puts assault on blast.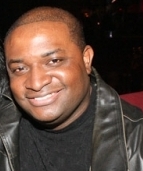 Blog King, Mass Appeal
NEW YORK — Kareem Hunt ain't the only NFL player on the verge of ruining his career after pummeling a chick. Ex-San Francisco 49er Reuben Foster, who was recently claimed off waivers by the Washington Redskins, is next. That's because Elissa Ennis, Reuben's ex-girlfriend, went on Good Morning America on Thursday and proceeded to sing like a canary. Reuben, if you recall, assaulted Elissa last year. But the mendacious damsel lied on the stand — telling a California judge she fabricated the story and nothing happened. She also admitted to lying about abuse in the past.
This time, however, Elissa swears she's telling the truth. Should we believe her? "He threw my clothes off the balcony," Elissa told ABC. "[He] threw my stuff out of the house, dragged me down the stairs, punched me in the face two, three times, pulled me by the hair, kicked me, spit on me."
Damn, even Ike Turner wasn't that sadistic.
When asked why she went Pinocchio in court, Elissa replied "because I loved him" and she "thought he would change." The NFL has a mare's nest on its hands when it comes to domestic violence. Carolina Panthers wideout Torrey Smith said, "folks don't care about domestic violence unless it's on video."
And he's 100% correct.
Kareem and Ray Rice would've kept their jobs had TMZ failed to secure surveillance video of the assaults. The Chiefs knew Kareem spanked Abigail Ottinger back in February. They're not stupid. But nobody thought the video would surface. By releasing Kareem, the Chiefs covered their ass.
There's no video (yet) of Reuben assaulting Elissa, so he should be okay.
Kareem, on the other hand, is SOL.
Share your thoughts below.