Madea pays Atlanta Walmart layaways.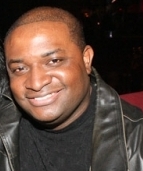 Blog King, Mass Appeal
ATLANTA — Damn! That cross-dressing angel Tyler Perry is one helluva guy. Best known for his alter ego Madea, the 49-year-old filmmaker brought Christmas cheer to destitute Atlanta shoppers on Thursday by paying off their layaways at two Walmart stores. "Hallelujer!" The bill came to $432,635.00. That's chump change to Perry. "I know it's a hard time," Perry said. "A lot of people are struggling and I'm really, really grateful to be able to be in position to do this. God bless, go get your stuff."
"Merry Christmas!"
Did Madea… er, Perry do the right thing?
Should more entertainers mimic his effort?
Share your thoughts below.