Banker rips off elderly clientele.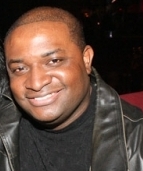 Blog King, Mass Appeal
CHICAGO — This week's "I Screwed Up A Good Job Award" belongs to Chicago banker Christine Lange who had her pilfering ass thrown in jail for rippin' off a trio of elderly clients. Christine, 48, was given four years in the slammer after authorities determined she purloined more than $325,000 from unsuspecting old folks. On Monday, a DuPage County Judge gave Christine's thieving ass 48 months behind bars after she pleaded guilty to felony theft back in August.
"The crimes Christina Lange committed against three elderly women are despicable," DuPage County State's Attorney Robert B. Berlin said in the statement. "Her simple greed caused unimaginable hardship to her victims who relied on that money for their retirement and everyday living expenses."
Christine, an account executive at 'Trust Company of Illinois,' gained illicit access to the aforementioned accounts then transferred their dinero to her personal bank account. Given the fact each victim was over 90-years-old, Christine probably thought they wouldn't notice.
Well, they did.
Now it's 3 hots and a cot for ole Christy!
Don't drop the shampoo.
Share your thoughts.