Police manhandle woman with baby.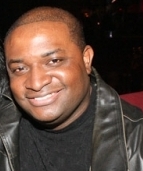 Blog King, Mass Appeal
BROOKLYN — Law enforcement officials in Brooklyn (New York) are catching hell after a video went viral that shows police officers manhandling Jazmine Headley while tugging her 1-year-old baby from her arms. The disturbing ordeal took place at the welfare office near 275 Bergen Street. Dozens of applicants and homeless people witnessed the fracas. Jazmine, a 23-year-old black woman, and her baby got tired of standing and sat on the floor. There was apparently a paucity of available seats.
When a female security guard asked her to get her penniless ass off the floor, a recalcitrant Jazmine flipped out. Moments later, police showed up to effectuate an arrest. Realizing compliance was a long shot, officers snatched Jazmine's baby out of her arms then dragged her across the floor.
"They're hurting my son," Jazmine screamed.
"They're hurting my son!"
Monae Sinclair recorded the corybantic episode then posted the video on Facebook. "She Made The Security Guard Feel Dumb So She Called The Cops On Her & This Was The Outcome," Monae wrote.
After the dust had settled, Jazmine was charged with resisting arrest, acting in a manner injurious to a child, obstructing governmental administration and criminal trespass. Jazmine's mother, Jacqueline Jenkins, took custody of the baby and Children's Services was promptly notified.
"It was unnecessary to use that much force on my daughter," Jacqueline said.
"Talk to her as much as you can, but you didn't have to put your hands on her."
After her arrest, police learned Jazmine had warrants for credit card fraud.
Does she deserve jail time?
Watch the video.
Share your thoughts.