Pooka arrested for domestic violence.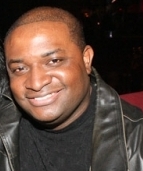 Blog King, Mass Appeal
LAWRENCE, Kan. — It's been an illicit week for Kansas City area runningbacks linked to assault on women. First, NFL star Kareem Hunt loses his job with the Kansas City Chiefs. Then we learned Anthony "Pooka" Williams — elusive halfback for the Kansas Jayhawks — was arrested Thursday and charged Friday with misdemeanor domestic battery, resulting in his indefinite suspension from the team. "We are aware of a reported incident involving Pooka Williams and we are taking these allegations very seriously," said Kansas coach Les Miles in a statement. "We have suspended Pooka from all team-related activities pending further investigation."
According to police reports, Williams allegedly assaulted an 18-year-old woman inside the Stouffer Place Apartments in Lawrence, Kan., on Wednesday. He was booked into the Douglas County Jail on Thursday and charged roughly 24 hours later. Word on the street claims Williams punched the damsel in the stomach and choked her.
Fortunately, the victim's injuries didn't require medical attention. Given the fact domestic violence is a hot topic in football right now, it'll be a miracle if Williams plays for KU again. A damn shame.
Share your thoughts below.