Trump visits KC, offers police tips.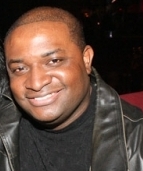 Blog King, Mass Appeal
KANSAS CITY — If you kill a cop, you should automatically perish — this according to President Donald Trump who visited Kansas City on Friday (December 7th) to speak at the "Project Safe Neighborhoods National Conference" — a brainstorming colloquium designed to ameliorate tactful issues in law enforcement. The Commander in Chief spoke at the Westin Crown Center to help law enforcement officials implement new strategies and techniques to suppress villainy. Acting Attorney General Matt Whitaker introduced Trump to an audience comprised of several hundred law enforcement officials.
During his address, the president focused primarily on supporting law enforcement and refining the litigation process. He also raised the brazen possibility of resurrecting the death penalty for those who extirpate police officers. "At the core of our strategy is restoring respect for law enforcement," Trump said.
"There's nobody deserves respect more than you people."
"For too long, many politicians and radical activists have been smearing and slandering our police — making life easier for criminals and harder for law-abiding Americans," Trump continued. "We will not tolerate attacks on the heroes who protect our streets and defend our communities."
"The punishment for cop killers is called 'The Death Penalty.'"
The low point of the night came when Trump accidentally referred to Kansas City as St. Louis. Yep, the president lauded our crime-fighting efforts "right here in St. Louis." Several media outlets made fun of the gaffe. But Trump simply misspoke. No harm, no foul.
Watch the speech.
Share your thoughts below.