Teacher cuts kid's hair in classroom.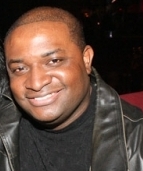 Blog King, Mass Appeal
VISALIA, Calif — Classic example of cutting class. This week's "I Screwed Up A Good Job Award" belongs to California teacher Margaret Gieszinger who snapped in class by cutting a male student's hair (against his wishes) while singing the national anthem. She also chased several students around the classroom with a pair of scissors. It was all captured on video. Margaret, a 52-year-old science teacher at University Preparatory High School, was arrested on suspicion of felony child endangerment.
But she ends up facing 6 misdemeanor charges relative to false imprisonment, cruelty to a child, assault and battery. Still no word on if she'll be charged with impersonating a barber.
One student described the hairdressing ordeal to media. Many thought it was a jape until the unthinkable ensued. "We think she's going to try to be funny and be like 'Oh, did you really think I was going to cut his hair?" said the student. "But she did…" Turns out, Margaret was serious as hell.
As teens chortled in the background, Margaret pulled out the cosmetic blades and proceeded to snip large chunks of hair off the boy's head while belting out the "Star Spangled Banner." The non compos educator was jailed shortly after. Unfortunately, this isn't the first time Margaret screwed up.
Her teaching credentials were suspended in 2007 and 2016.
During Friday's arraignment, Margaret sat at the rear of a pretrial courtroom with her hands cuffed and noggin lowered. Per court mandate, she eschew visiting the school and she must purge all firearms. Margaret faces up to 4 years in the joint. Hopefully, she'll get the psychiatric help she needs.
Watch the disturbing video.
Share your thoughts below.