Diddy threw twins epic skating party.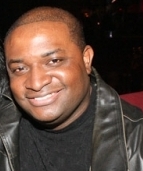 Blog King, Mass Appeal
LOS ANGELES — Realizing his daughters needed something convivial in the aftermath of their mom's quietus, Sean "Diddy" Combs came through in riveting fashion on Friday. In honor of the late Kim Porter, the "Bad Boy" honcho threw a homeric 80s-themed skating party for twins Jessie James and D'Lila Star at the 'World on Wheels' in Los Angeles. Reality TV star Kim Kardashian was among the many celebs to attend the birthday soiree. The homogeneous siblings turn 12-years-old on Dec. 21st.
Diddy & Al B. Sure Celebrate Kim Porter On Her 48th Birthday + Kim & Diddy's Twins Jessie & D'Lila Hit The Skate Rink For Their 80's Themed B'Day Bash https://t.co/3E2P40esZm pic.twitter.com/SRAq5TGKlX

— Daily Buzz Mail (@dailybuzzmail) December 16, 2018
Porter, who would've turned 47 on Dec. 16, passed away on Nov. 15th amid peculiar causes. Law enforcement officials in Los Angeles County are still investigating her death. On Saturday, Diddy paid homage to his ex-girlfriend with an impassioned dispatch via social media.
"HAPPY BIRTHDAY KIM!!! We miss you soooo MUCH 🖤"
"#KimPorterDAY HAPPY HAPPY HAPPY BIRTHDAY ❤️❤️❤️❤️❤️❤️❤️❤️."
Diddy and Porter dated on and off for decades.
They have three children together.
Share your thoughts below.