Alfonso sues video game developers.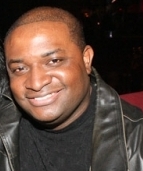 Blog King, Mass Appeal
LOS ANGELES — Remember the 'Carlton Dance' made prominent by veteran thespian Alfonso Ribeiro on the hit TV sitcom "The Fresh Prince of Bel-Air?" You know, Carlton's feminine, limb-swinging boogie performed to Tom Jones' "It's Not Unusual." Well, Alfonso has filed a pair of lawsuits seeking remuneration from Fortnite developer Epic Games Inc., and NBA 2K creator Take-Two Interactive Software Inc., because they're using his dance in their video games without his permission.
Alfonso is pissed, claiming both corporations "unfairly profited" from his renowned ass-wiggle and he's imploring a California federal court to proscribe the sell and use of his dance while he solicits copyrights.
Fortnite, by the way, is arguably the most popular video game in the world. Roughly 80 million gamers log in on a daily basis to play. If you recall, the "Carlton Dance" was originated during a Christmas episode of "Fresh Prince" in 1991. Can't believe that punk ass dance is 27-years-old.
"Twenty-seven years later, The Dance remains distinctive, immediately recognizable, and inextricably linked to Ribeiro's identity, celebrity, and likeness," the lawsuits say.
Can't blame Carlton for pursuing litigation.
That nerd is tryin' to get paid.
Share your thoughts below.