Ray Rice came clean on CBS.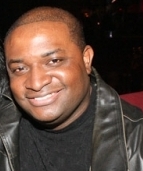 Blog King, Mass Appeal
NEW YORK — Former Baltimore Ravens halfback Ray Rice appeared on "CBS This Morning" to let everybody know his decision to denounce domestic violence has nothing to do with getting his old job back. As a matter of fact, Ray says he's done with football even though many believe football is done with him. "I hate that person. I hate him," Ray said, referring to himself as his wife sat quietly by his side. "Somewhere down the line everybody's who's saying, 'Does he deserve a second chance for football?" And this, that, and the other."
"I actually got my second chance [when I married Janay]." 
Ray, if you recall, received the equivalent of a lifetime NFL ban in 2014 after TMZ released surveillance footage that shows him whuppin' Janay's ass. In the video, Ray knocks Janay out cold with a Mike Tyson-esque left hook then drags her comatose body off a casino elevator like a sack of detritus.
It's probably the most ignominious thing ever captured on film.
"I would love to help anyone that's willing to go the long haul" :

Former Ravens' Ray Rice and his wife Janay discussed their relationship and recent incidents of domestic violence in the NFL on CBS This Morning. https://t.co/b10hP49sJr

— WJZ | CBS Baltimore (@wjz) December 18, 2018
Which brings us to former Kansas City Chiefs runningback Kareem Hunt who was recently jettisoned from the league after TMZ aired his dirty laundry a couple weeks ago. Like Ray, raw video footage shows Kareem beating the hell outta 19-year-old Abigail Ottinger before kicking her while she was down.
Kareem's assault transpired in February inside a Cleveland hotel.
Ray's ordeal went down inside a casino in Atlantic City.
Both incidents are eerily homogeneous.
"Well, obviously, you know, you look back and you see the similarities," Ray said.
"When I look at Kareem Hunt, I wanna know what his life was like. I want to know what happened in life. I know Kareem has apologized, and has expressed remorse for survivors of domestic violence."
Ray reached out to Kareem to bestow a helping hand.
But, so far, it's been crickets.
I'm sure Kareem's agent told him to stay away from Ray or he'll end up ostracized too.
The most shocking statement during the Q&A, however, was uttered by Janay who admitted she had no idea she was involved in an abusive relationship until she finally stepped back to ruminate. She also claims she never watched the infamous video. "I was there. I lived it," Janay said.
"I don't really need to relive it over and over again just to appease the world."
Now that he's out of football, what does Ray do for a living? Well, he's currently an integral component of the NFL's Domestic Violence Education Program which allows him to disseminate homilies to help keep volatile players like Kareem and Reuben Foster out of jail.
During the interview, Ray raised eyebrows when he said he doesn't deserve a 2nd chance.
Do you agree with him?
Share your thoughts boys and girls!