Laverne & Shirley star passes away.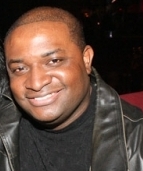 Blog King, Mass Appeal
LOS ANGELES — "On your mark, get set and go now. Got a dream and we just know now. We're gonna make our dream come true." Penny Marshall, star of the 70s TV sitcom "Laverne & Shirley," has moved on to that great, big television studio in the sky. Ole Laverne passed away peacefully inside her Hollywood Hills residence on Monday amid complications from diabetes. She was 75. "Our family is heartbroken over the passing of Penny Marshall," the family said in a statement.
Penny, who directed "A League of Their Own," made cinematic history by becoming the first chick to gross more than $100 million from directing films. Damn, that's a bunch of nickels and dimes. Anyway, RIP Laverne. Like your theme song, you made many dreams come true.
Share your thoughts below.