Obama plays Santa Claus at a hospital.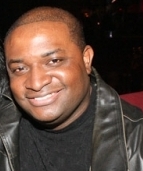 Blog King, Mass Appeal
WASHINGTON — "Ho, Ho, Ho!!!" Former President Barack Obama made a bunch of convalescent people happy on Wednesday when he showed up unannounced at a Washington D.C. children's hospital donning a Santa hat and lugging a big ass sack of Christmas gifts. "Who said the Grinch stole Christmas?" hospital officials wrote in a jovial Facebook post. "Our patients and their families received a huge holiday surprise when Barack Obama warmed our hallways with a huge bag of gifts for our patients! Thank you so much for visiting."
Wearing a Santa hat, 44th U.S. President Barack Obama surprised young hospital patients in Washington, D.C. with a big sack of gifts https://t.co/crfMG9Pfvv

— KTLA (@KTLA) December 20, 2018
After allocating an omnium of holiday goodies, Obama addressed the awestruck audience before exchanging hugs and kisses. "I've had a chance to talk to some of the wonderful kids and their families, at a time that's obviously tough for folks," Obama said.
"As the dad of two girls, I can only imagine in that situation, you know, to have nurses, staff and doctors… caring for them… holding their hand… and looking after them, and listening to them. What a great reminder of what the holiday spirit is supposed to be about."
Obama is one cool dude.
Do you miss him as president?
Share your thoughts below.