Rams star caught cussin' out a fan.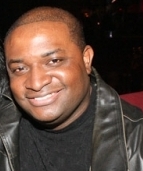 Blog King, Mass Appeal
LOS ANGELES — Not sure what the NFL did wrong to TMZ. But there's no question the embattled football league remains under the lambasting microscope of the world's most inquisitive website. After spending the past few days airing the dirty laundry of Kareem Hunt and Montae Nicholson, TMZ dropped another scatological video that shows Los Angeles Rams cornerback Marcus Peters cussin' out a fan in the stands during L.A.'s disappointing home loss to the Philadelphia Eagles on Sunday Night Football.
Raw footage shows an irascible Peters calling the ticketholder "n*gga" multiple times before going up to the stands to utter a threat. "Talk that sh*t now n*gga," Peters screamed. "Where you from homie? Where you from n*gga? F*ck you!" Fortunately, security intervened before something sanguinary transpired.
Peters, if you recall, was a former first round draft pick of the Kansas City Chiefs.
The 25-year-old defensive back was traded to the Rams last offseason amid speculation he cussed out Chiefs coaches Bob Sutton and Dave Toub. Like his cousin Marshawn "Beast Mode" Lynch, Peters also eschewed standing during the national anthem — drawing the vexation of Chiefs owner Clark Hunt.
Given the fact nothing corporeal occurred, should Peters be punished?
Are today's NFL players stressed out?
Watch the video.
Share your thoughts.